Call 402-580-4850
For Your FREE Estimate
> Revolutionary Waterless Service
> The Highest Service and Quality of Work

Commercial & Residential
Carpet Cleaning
> Waterless system takes less time to dry
> More than 10 Years of Experience
Repair and Restretch
For Business and Home
> Make your carpet investment last
> Professional, friendly service
Not Just the Greenest, the Cleanest!
PureCare Dry Carpet Cleaning and Service is a revolutionary, waterless cleaning and restretch company based in Lincoln, NE that provides unparalleled maintenance for both residential and commercial carpets. Read more to see how we can help you!
Carpet Cleaning
PureCare deep cleans and reduces allergens with little downtime so you can get back to using your space, all while removing unsightly stains.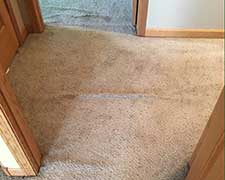 Repair/Re-Stretch
Years of wear can take its toll on your carpet. If it's looking more shabby than chic, PureCare has the experience and know-how to get carpet back to its best.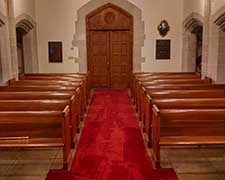 Maintenance Plans
Our comprehensive carpet care programs establish a cleaning and maintenance schedule to keep your carpet looking great in every season!
5 great reasons
to choose PureCare
PureCare is a full service
cleaning company in Lincoln, NE.
testimonials
Love, love, love PureCare Carpet! I've used them several times and I refer them to all of my friends and family. They are reliable, friendly, and the Host DRY cleaning system they use is the best. I highly recommend them for carpet cleaning, installation or repair.

"The HOST product is simply THE BEST carpet cleaning method out there, and their customer service and knowledge is second to none. DO NOT use water to clean your carpets, call Pure Care!"

I am literally in shock at what a great job that was done on my carpet. I had not had my carpet professionally done in over 4 years and it looks fabulous! Friendly staff and promptly got the job done. Plus my carpet was dry immediately which saved me so much time. Highly recommended for all your home or business carpet care needs. I will be using their services from now on!

"PureCare Carpet provides quality service and expertise when it comes to your carpet needs. I highly recommend Cory and his crew at PureCare Carpet!"

"The only way to have your carpet cleaned. If your looking for a company with a lot of experience in carpet cleaning or carpet care look no farther then PureCare."

This company is THE BEST! Carpets are beautifully clean, and because they use the dry clean method, I'm able to walk on it immediately. Service tech are courteous and efficient. I use them every Spring. Highly recommend!!

Karen

Quick. Efficient. I had a disaster with a dog accident and a roomba. I called last min to see if I could, somehow by the grace of God, bump up my already scheduled cleaning. Ela moved some things around and was amazingly able to accommodate my needs. She worked hard to help me get my life back to normal. And I live an hour out of town! Between 3 kids and a dog, my carpet takes a beating & they ALWAYS do a stellar job. I'm picky and meticulous & PureCare always not only goes above & beyond with customer service, but they also go above & beyond when it comes to cleaning my carpets the RIGHT way! I've used other cleaners before coming across this company, and there's no way I'll go back. They're stuck with me. 🙂

Meg

Cory and Ela helped us with a job laying new carpet, cleaning old carpet and installing a linoleum covering. Not only we're happy but most importantly the client was happy. I will refer any chance I have.

"Easy choice for carpet cleaning. Their dry carpet cleaning system is quick and easy, and safe if you have pets or children!"

"The owner did excellent job on my stairs and very honest price and very cheap price. Great job on the work and keep up the awesome work. Thank-you!!!"
Curious about who we are and what we do? Watch the video and see for yourself!
Need carpet cleaning?

Call Now: (402) 580-4850