Keep your carpets PureCare clean in between your deep clean!!
The PureCare Home Care Kit contains everything you need to deep clean spots, spills, and high-traffic areas quickly and conveniently. You may tailor your kit to your homes specific needs.
You may choose from
Furry Freshness for those discolored pet stains
Spot Out for those everyday mishaps
Sunzyme for eliminating organic stains and odors
Sponges to absorb all cleaning products, dust mites, allergens, and mold spores in your carpet.
Call us at (402) 580-4850 or email [email protected] to order your Home Care Kit today!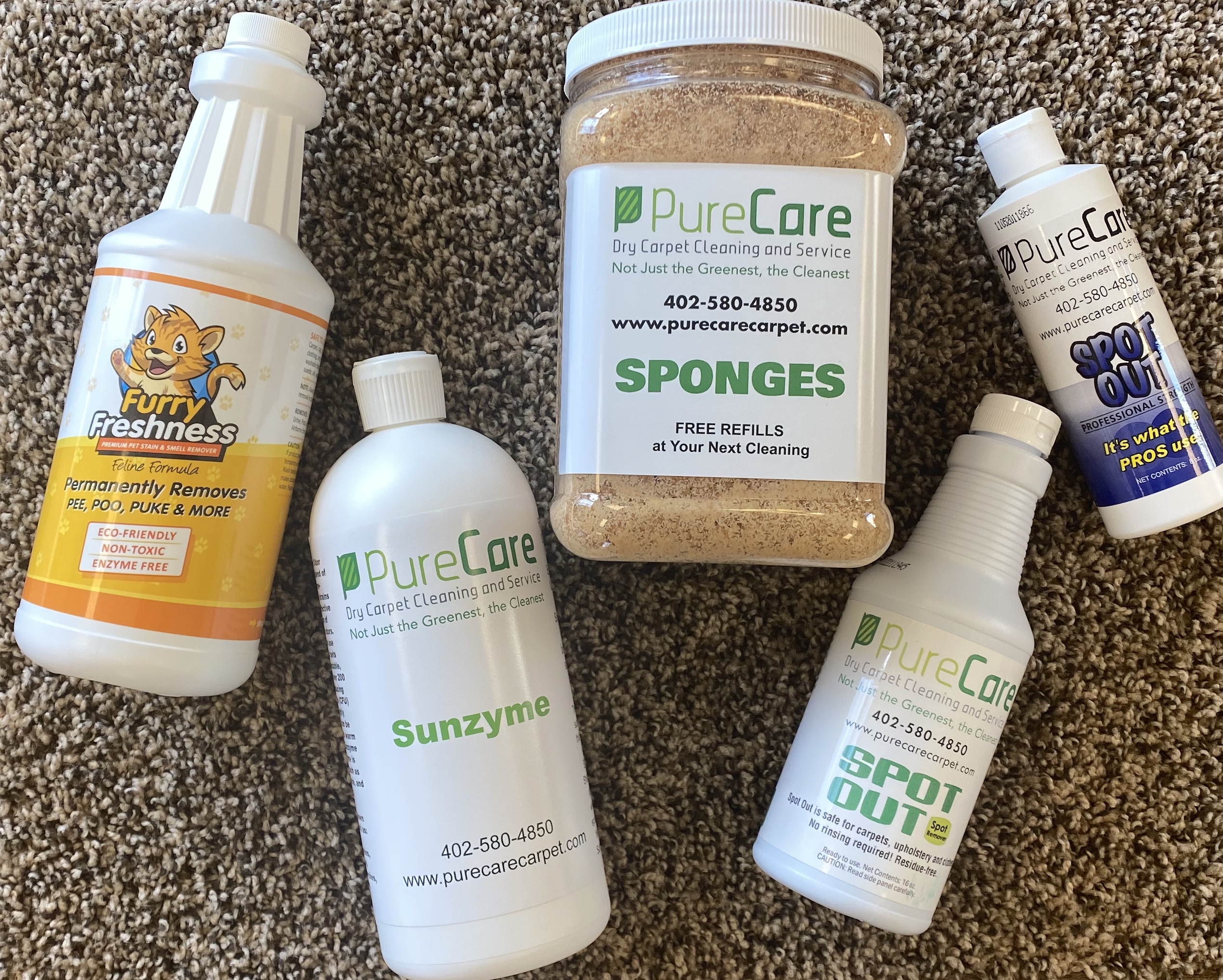 Need carpet cleaning?

Call Now: (402) 580-4850